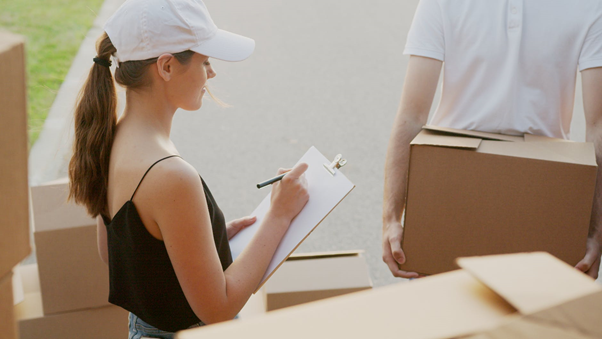 03 Mar

5 key factors not to miss out during an office move

Any kind of office move does spring up stress, blood pressure and more. But, the most challenging part about moving an office is running business operations while the movie is ongoing.

While packing, pre-surveys, quotations and setting up are all part of the process, there are some key elements (very crucial to your business). Many tend to simply forget these in the stress of finding a new place to move into and the entire act of moving.

As the day draws closers, don't miss out on checking about the below 4 factors with your office movers in Singapore. If you aren't careful, it can impact your business.
Extra care for electronic data
Office moving isn't about simply transporting office elements, furniture and related items from one place to another. While this is important, there is something more crucial and linked to the heart of the business – electronic data.
The hardwork of most businesses is often stored electronically. This can be within hard drives, servers, computers, laptops or other equipment and machinery.
In order to avoid corruption of electronic data, you need to make sure that the office mover is taking correct care and precaution to pack and move these. Right from the type of boxes, tight tape, strips, layer of packaging – everything matters when it comes to securing electronic data.
Make sure no corners are cut – after all it's about your business!
Maintaining the filing order – even during the move
Several businesses still have a lot of paper and filing work involved. It takes months and years to efficiently manage the filing. Right from organizing it basis code, year and several other details.
A move shouldn't mean this order can be shifted, and re-arranged at the new place.
Experienced movers in Singapore are equipped to move humongous amounts of physical files, paper and documents without shifting the order. Be it color coding, to having different categories of boxes that need to be emptied over different time slots.
Maintaining safety of physical customer records
Friendly and experienced removal operatives are the best ones for businesses which deal with large volumes of customer records.
If your business is the kind which runs on managing customer records, then there are a few simple things you can do to make the move a whole lot smoother.
Inform your mover company to ensure that the move is done within 24 hours.
Ensure not to keep a long gap. An improper storage of physical customer records can damage records. Or, unexpected weather conditions such as sudden rain can tamper documents.
It's best to tell employees to pack their personal belongings
You must have noticed that a lot of employees like placing family pictures or items of sentimental value on their desks. This isn't connected to the business or their scope or work per se. Informing your employees to pack their valuable personal belongings beforehand is imperative.
Give them ample time to pack their few items instead of creating a panic at the last moment. This can also ensure that no work timelines are affected as they're busy packing their personal items.
Don't crack the cable (and don't crack yourself up with the cables)
Most offices have a ton of cable work installed – right from single wires going from the socket into devices, so fibres running across physical servers and extension cords which can fill up an entire room.
Messing these up can of course impact data. This is not the only drawback. If cables aren't detached and packed appropriately, you will be spending more time in untangling and figuring out what goes where in the new office (instead of business development).
Certain systems required to be prepared before pulling a cable out! Keep this in mind before pulling any plug out.
Movers who specialise in shifting for businesses such as IT, e-commerce are well-versed with carefully detaching cables, organized packing and installation.
Lastly, conquer a bit every day and your move day will pass smooth! Reach out to experienced and relocation friendly movers in Singapore to ensure that not only your move is hassle-free, but also your business operations aren't impacted.
Request your quote today.
Phone (WhatsApp): 8499 5998 / 9730 2185
Hotline: 6686 0002
Fax: 6316 1631
Email: phoenixmover@singnet.com.sg
Website : http://phoenixmover.com.sg
From Monday to Saturday 9AM-6PM
After office hours please send SMS @ 8101 6998 for enquiring.