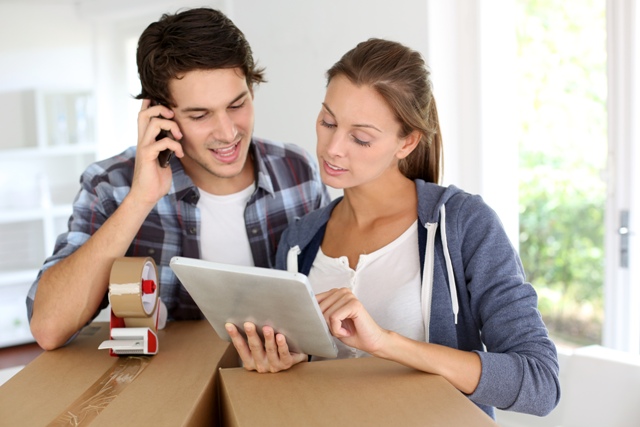 23 Nov

Top Tips for First Timers Looking for a Moving Company

How to Choose a Moving Company?

Moving to a different city, or even to a foreign country, is definitely an exciting experience for many. Whatever may be the reason for moving out, be it for job relocation, in search for a greener pasture or need a change of environment, the fact remains that it's part of life for many individuals today. The thing is, no matter how exciting this is, it can also be a physically-draining and stressful task to accomplish.

Moving to a new house means that you have a myriad of things to pay attention to, and that includes having to sort, pack and even label your personal belongings. Thankfully, the abundance of moving companies only mean that you have plenty of choice. You don't have to settle for the first one that you come in contact with especially if they don't suit your moving requirements and budget. Hiring a moving company in Singapore is indeed worth considering especially if you have many things to take care of. Having a professional moving company to take care of the packing means you have more time to attend to other matters that need your attention.

If it's your first time working with a moving company, you may feel a bit overwhelmed with your choices. However, this need not be a difficult decision to make. Here are some helpful tips to lend you a helping hand to have an easy and hassle-free experience of finding and deciding on a professional moving firm.

Tip #1: Start your search as early as possible.

One of the things you probably want to do first to start your search for a moving firm and you should. You wouldn't want to leave this thing at the last minute as you may end up settling on whoever is free on your moving day even though it will break your budget. As early as you get confirmation on the day and the place where you're moving, start finding and arrange details with the company of your choice.

Tip #2: Compare prices of these moving firms.

With plenty of moving firms vying to do business with you, it is never a good idea to settle on a company just because they offered a cheap price. Remember that you'll get value for your money and you may end up regretting your choice once you see how poorly the company have treated your belongings. Take your time comparing prices and even searching testimonials from past customers to find out their level of service. Then make a choice on which one you think fits your budget the most.

Tip #3: Make sure that everyone is informed of even the tiniest details for the moving and more.

Because you want the whole move to be smooth and hassle-free, it is must that you make sure everyone involved knows the important details. If your family members will be participating in the move and accomplish things like clearing their bedrooms and putting away stuff to keep and give out, they must do so as per schedule. Don't fail in informing the moving company on when you need them to come by. Remember that you're probably not the only person in need of their moving service and you don't want your schedule to not go as planned.

Tip #4: Look for experienced movers.

For a truly hassle-free moving experience, make sure that you hire expert movers. If it's your first time, you may be forgetting important details. An experienced moving company will be able to help you in this matter.  You can ask questions and they can give you sensible advice on particular things for the move.

Don't let the stress of having to deal with things take out the fun and excitement in this kind of experience. Rely on an expert moving company to help you in matters involving the move.