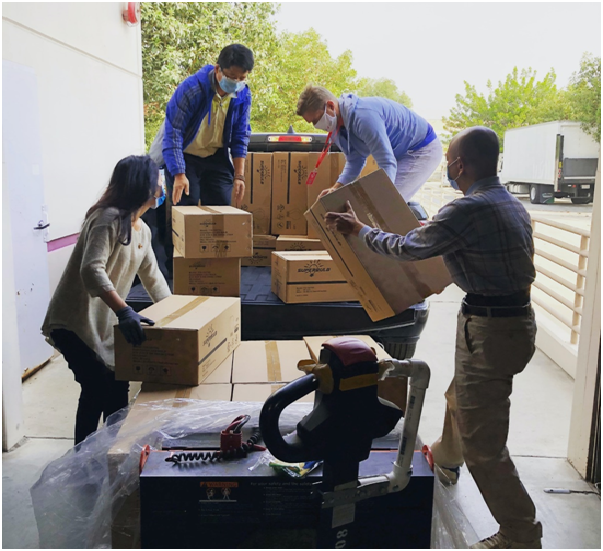 12 Jan

7 Questions You Must Ask Before Picking the Right Mover in Singapore

We live in a time where we're are constantly on the move. We're either moving towards a brighter tomorrow or away from an uncomfortable past. Most of us never remain in the same place for long. If we do, there's often a new house or new workspace on the horizon.
For many, the promise of a bright beginning brings with it the electricity of excitement in the air. On the flip side, it's important to acknowledge packing up and moving can at times be a strain and a drain on everything from your physical and financial to your emotional wellbeing.
It can be scary! And, it's only natural to have a question for house movers or office movers running through your mind. Knowing the answers will set your mind at ease and make the whole experience a lot more rewarding for all parties involved.

1. Money Matters: Get clarity on what costs are included in the invoice.
While movers in Singapore won't need you to break the bank for their services, they don't always come cheap.
It's important to ask for a complete picture. Ask straight forward questions like;
What methods of payment are accepted.
What does the price quoted for your move include?
Is the cost of fuel used in transport covered?
Is there a deposit required to be put in before moving day?
What happens in case of cancellation?
Is the quote binding or not?
Wow- is that too many questions? There's nothing like 'too many'. Leave nothing that could potentially enter in as a surprise stressor on moving day.
2. Licensing: Check if the mover holds a valid license.
The unfortunate reality of the situation is that there are a few people out there simply waiting to take you for a ride. So, before you hire either office movers or house movers, be sure to inquire and check if they are registered and hold a valid license.
3. Insurance (Liability insurance): Is it included or excluded?
While everyone hopes for the best, it is always smart to be prepared for the possibility of a few mishaps along the way.
Some, if not all of your commodities being transported hold either monetary or emotional value. So be sure to enquire about the insurance.
Will the movers provide you with the necessary coverage?
What all will include?
Or will you need to turn to a third party to ensure your goods are insured during your move?
4. References: Get access to customer reviews
Word of mouth is everything today. The biggest brands have built on the 'word of mouth' route.
By moving a house, you're placing some of your most treasured material possessions into the hands of someone else. There is a high level of trust that needs to exist between both parties. While it's wise to dig a little and look for reviews yourself, don't be afraid to ask the movers for references from past satisfied customers.
5. Consider giving your house moving contract to someone with experience
There's an old adage that goes something like 'With Great Age comes Great Wisdom.' The saying is true and can be carried into any area of expertise.
Find out how long the house mover has been working as a successful business. Do they have anyone field of expertise? What is their track record like?
6. Check as to what all services are included?
It is important to dot all your I's and cross all your t's before you sign up with a mover in Singapore.
What services do the movers include?
Is packing and unpacking included?
Are they just going to help you get yourself from one place to another? Will they help you load your stuff into the vehicle?
Will they help you move your stuff in and out of the home or office?
Will they provide boxes or just help you pack?
Know exactly what you're getting for your money.
7. Are tracking options available?
Have you got some important family heirlooms that need to be moved? Or perhaps pitchers or paperwork you simply cannot afford to lose. Enquire if the movers in Singapore are willing to offer tracking services. Perhaps it's through regular calls with updates. Or, maybe the company has an app that can offer the option of tracking your goods to their destination.
While there are a lot of worthy contenders who serve as movers in Singapore. It is important to find the movers that are the right fit for you. There are sure to be a lot of concerns through the process. And perhaps once these questions are answered your mind will be more at ease and you'll be able to make a clear decision. Contact us to receive all the guidance for your home or office shifting.
At Phoenix Mover, we personalize options for each customer's unique needs and offering a hassle-free, full-service move.